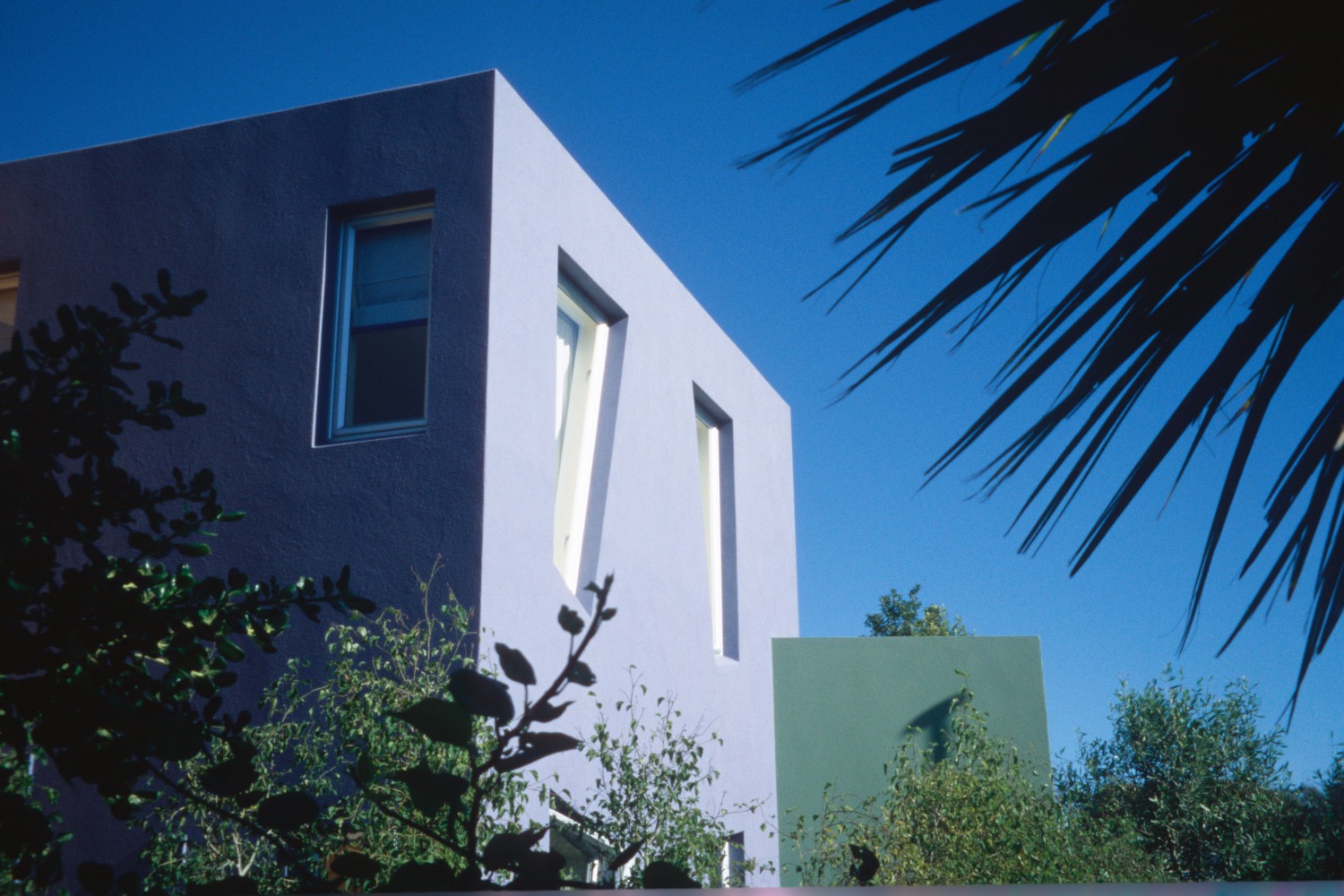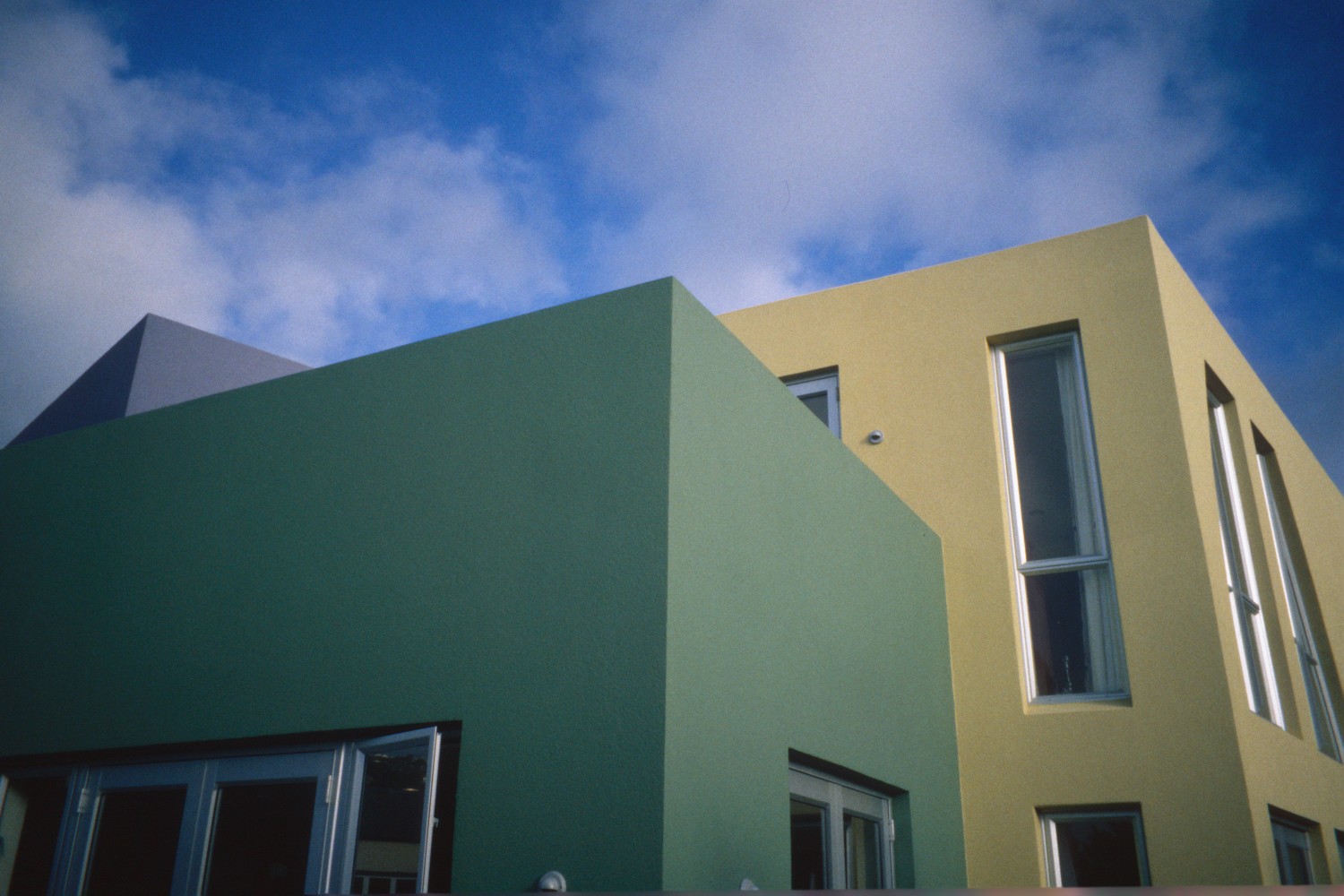 Sumner House
Sumner, Christchurch
At our first meeting, the Client spoke about Architects Hunterwasser and Gaudi and admired their work for their free form, use of colour and challenging spaces. The Client's desire was to live in a house that was fun, relaxing and a living art form.
The site presented its own unique challenges; the building site area measuring only 336 square metres and having a quirky shape, coupled with a street setback requirement suggested this house was meant to be challenging.
Each space within the house is functional and unique; the house is carefully pulled together into a tapestry of individual spaces comprised of colours, voids and vistas. The interior is cleanly detailed, not fussy but crisp; aluminium internal door frames, glass balustrades to stairs, ceramic tile floors, Jarrah, stainless steel and granite. Lighting is subtle yet strategic, washing various surfaces as well as delineating space.
The exterior is a playful collage of form and colour. Thick colourful monolithic walls, deep openings and window recesses create defined contrast. A moving art form of colours and sculptural patterns.
The internal spaces express themselves to the outside through distinctively shaped windows and openings. Each elevation reads differently, a reflection of what is within.