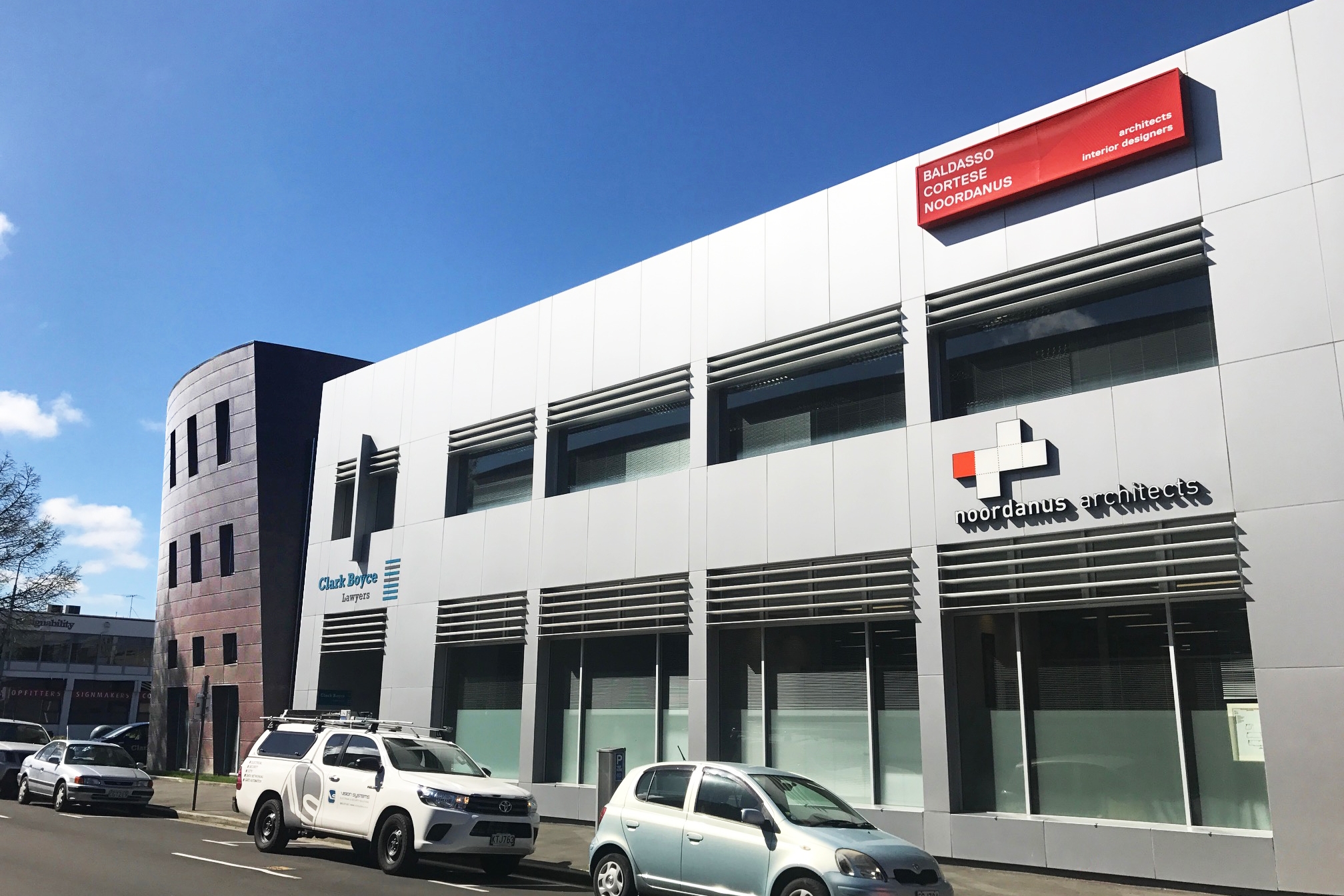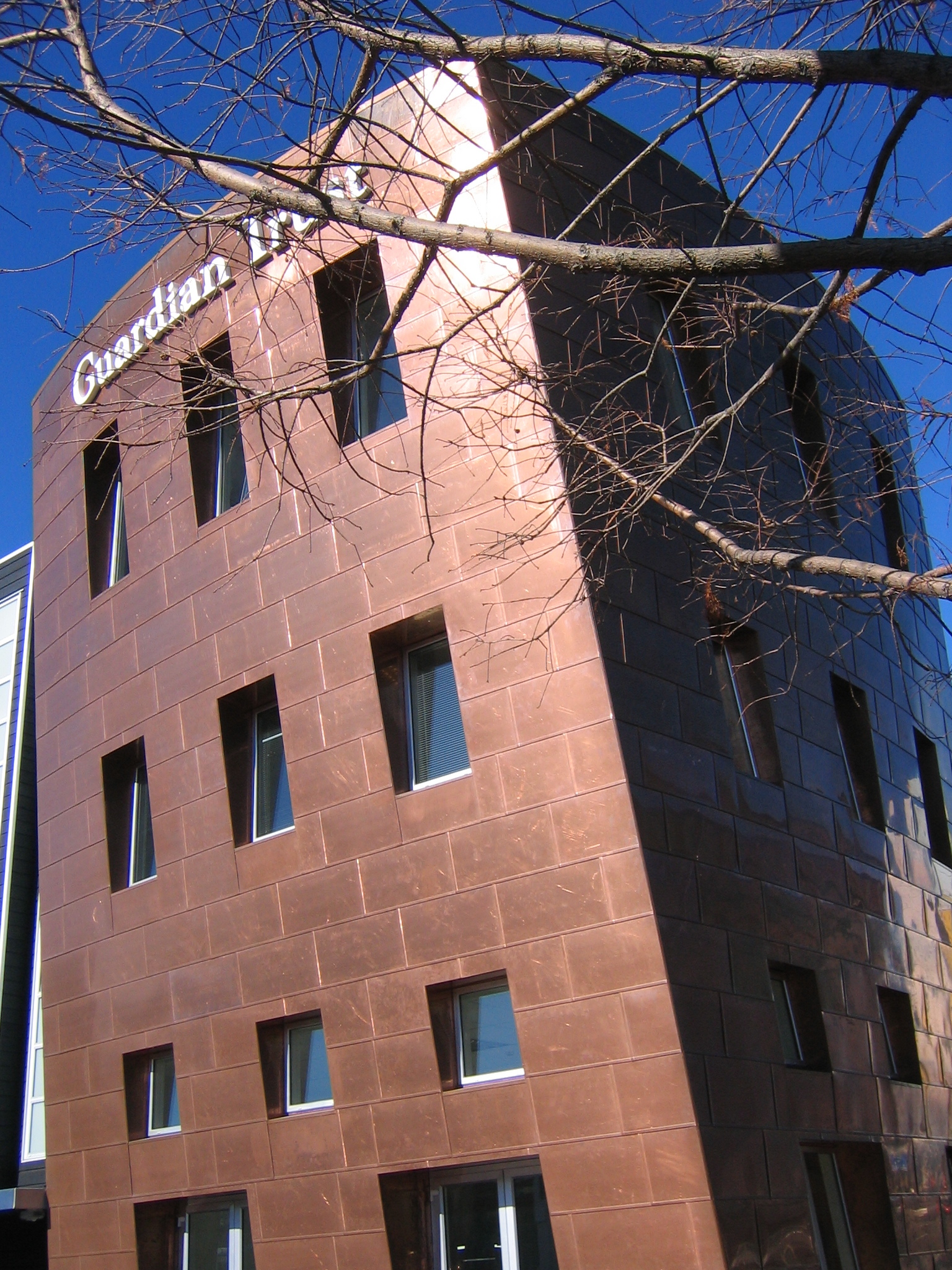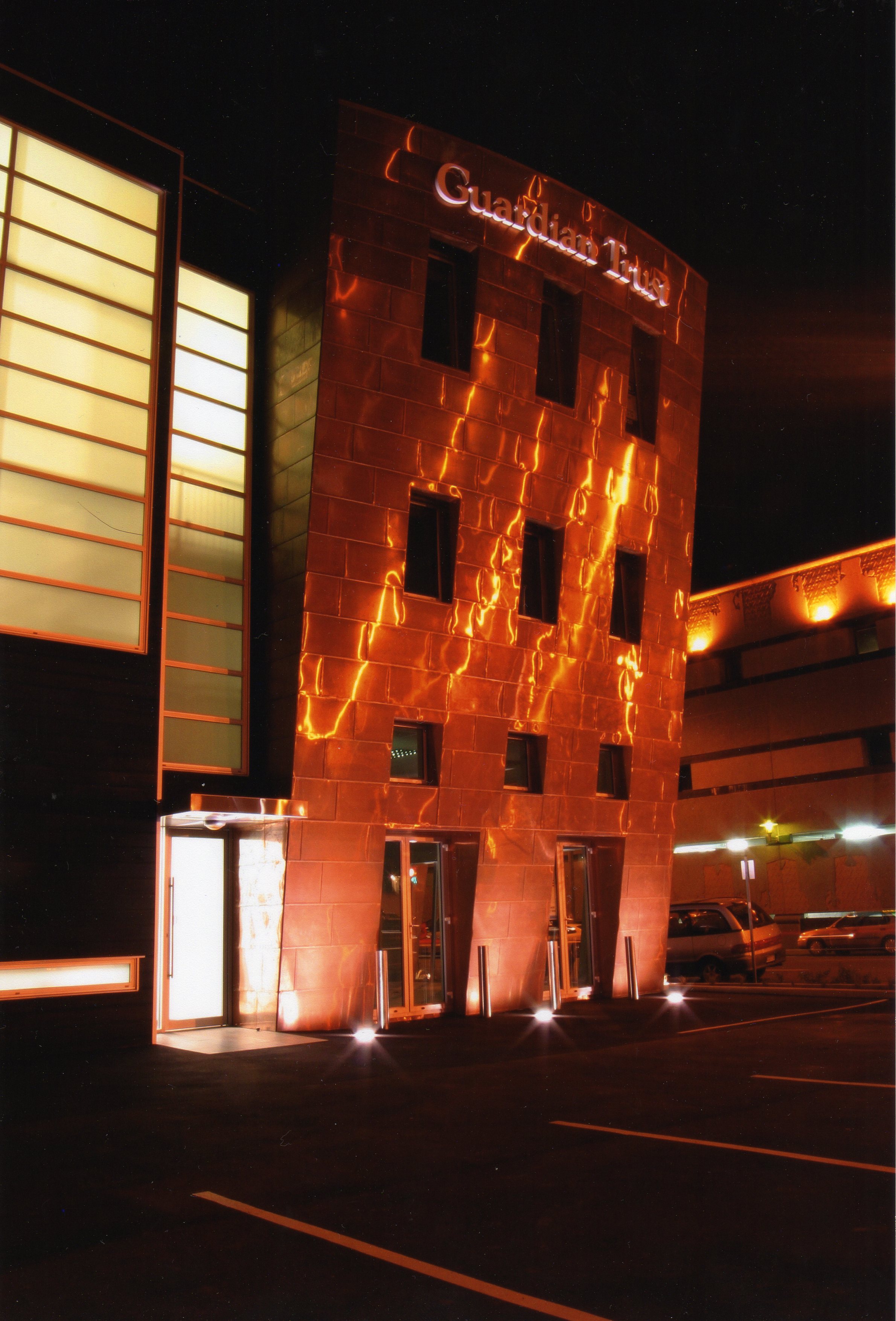 328 Durham Street
Christchurch Central, Christchurch
At our first meeting it became apparent that out client was passionate about architecture and sculptural forms and it was from this passion that the design of this building grew. Our brief was to design a building that could offer a commercial tenant what is expected in terms of function and spatial planning but to offer more than expected in terms of forms, materials and street presence.
The exterior cladding has been carefully selected and comprise of natural copper, embonized cedar and aluminum. The mix of materials and the defined forms have created a building that is striking and sculptural.
The interior spaces are cleanly detailed, not fussy. Lighting is subtle yet strategic, washing various surfaces as well as delineating space.
This project is essentially a revitalisation of an existing commercial building and this in turn presented a series of challenges. The existing Gladstone Hotel building on this site was damaged by fire and subsequently demolished, whereas the adjoining Bar and TAB portion of building was retained and incorporated into this new development. The retained building formed the basis for the two level aluminum section of building whilst the free form copper section of building was built in the place of the existing hotel.